A controlled blast set off near a house at Arthurs Seat Victoria.
We offer a package deal with our excavator & blasting equipment to do your job.                                                                                                                            We can excavate, blast & remove the rock from the site if required.
Enquire about our special rates for this package deal, which offers the 5 tonne excavator & attachments at a  5 hour maximum charge per day plus float charges.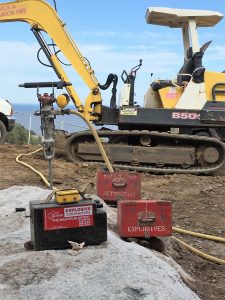 Video 1