Massive Granite Rocks in Bunyip Victoria                                                                                                                                   Truckloads of rock cleared!
This recent project was undertaken in Bunyip in Victoria and was a site excavation for a multiple unit site.
The job site was in a residential area close to occupied houses as seen in some of the photos & video's.
Extra care was required to control any possibility of fly rock & vibration to avoid damage to the close by residences & site contractors.  The job was completed successfully without incident and with minimal interruption to the local community.
There was approx. 170  truckloads of rock removed from site in total.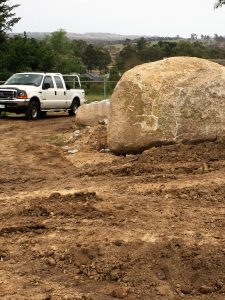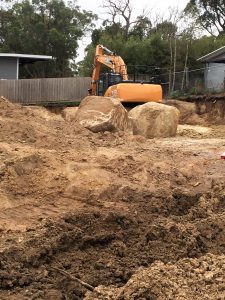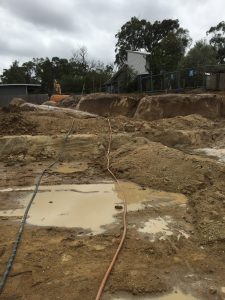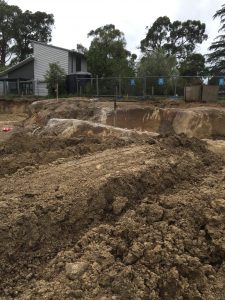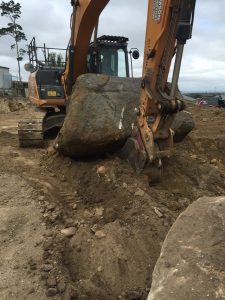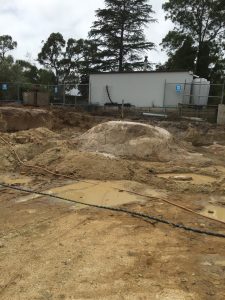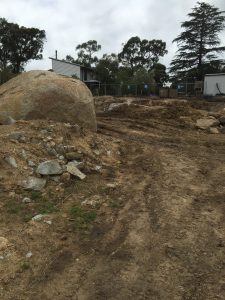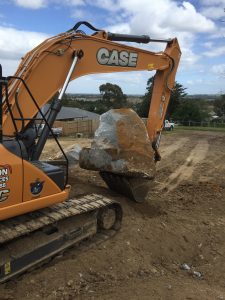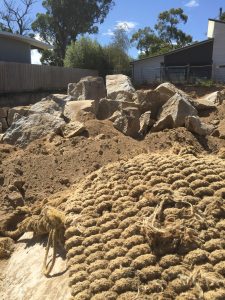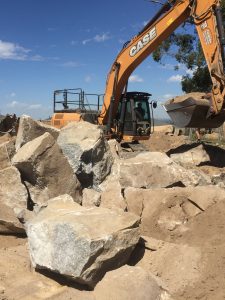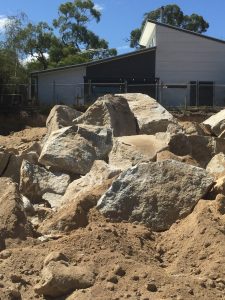 Video 1
Video 2